Introduction:
The Purpose, Vision, and Values of our company inspire all we do and is the core value platform of our ethos. Our Purpose is to provide high-quality goods handcrafted in India by artisan manufacturers. Our Vision is to give our artisan partners the means to maintain their age-old skills while paying them fairly. We strive to conduct ourselves in a fair, moral, and environmentally responsible manner at all times.
We are aware that our ability to provide our vast selection of products depends on our capability to support our artisan partners, thus we always take the communities in which they reside into account. The resources in the area, the cultural context of the craft, the already-existing established industries, and a host of other criteria determine which products we source from a certain region. Indeed, by glancing at our Artisan Hamlets Map on our website, you may learn the specifics.
Sustainability:
First and foremost, we must ensure that the materials from which we create our products may be used indefinitely; naturally, we want trees to last for a very long time! Making sure that the wood we use comes from sustainable sources or that we are using "end of life" material is the primary component of this, especially for our furniture.
As a result, we obtain all of our wood from one of three locations:
From mango wood farms that have been specifically created for the production of furniture.
From mango trees that have finished yielding all of their fruit.
From outdated homes that are being swapped out for more contemporary buildings.
The additional benefit of all of these is that when the wood is burned, the carbon that was previously trapped in the wood from the atmosphere is not released back into the environment.
How Sustainable Is Mango Wood?
Utilizing mango wood also contributes to the preservation of endangered trees like mahogany and teak.
Using plantations also helps us avoid destroying virgin forests, which serve as habitats for a variety of plants and species. We're happy to announce that we've received certification demonstrating that we solely utilize wood from sustainable sources.
The requirement to sustain the expertise of the employees who construct our furniture is the second factor we take into account.
Local communities and artisans have been expertly crafting exquisite furniture and ornamental items for years. These abilities will be permanently lost if neither we nor other businesses continue to support this work. The artisan rebirth in the area has been fuelled by the expansion of the
handcrafted furniture
sector and
artisan furniture
as a whole.
Younger residents of these villages have faced pressure to relocate and take up new employment in big cities in order to support their families. However, by providing employment to these communities and ensuring that we pay a fair wage for it, we are preventing the loss of these skills and guaranteeing the long-term stability of our business. This notion of "artisan sustainability" doesn't just apply to our cooperating furniture makers. Additionally, we support the livelihood of skilled workers in the fields of bone, brass, leather, cloth, marble, etc. While the majority of our employees are still situated in their hometowns, we do have some specialists working in our factory who combine all the products we receive from across the region and make sure they are in good enough condition to be transported to customers all over the world. These experts among them carpenters, quality inspectors, and upholsterers represent some of the most crucial employees we have. They were once the cornerstones of their crafting villages, only to rise again in a different world. Their skills have been refined over decades and are exceedingly difficult to discover and utilise.
Making sure we were working directly with the producers was one thing we kept in mind as we looked at our possibilities for new home accessories. In India, there are several wholesalers and traders. Making sure that our home accessory partners received their fair share was important to us.
Although this required more visits than using a distributor, we believe it is crucial to engage with one another directly. This means that we can closely monitor the suppliers to make sure they only use the natural products we specified.
How can we, and our customers, make sure we are doing things properly?

We have all probably heard similar statements from numerous businesses. How can you be certain that we are carrying out our stated objectives? We have sustainable wood certification, as we've already demonstrated, and we regularly conduct social audits.
In addition, we have also been recognised by Forbes magazine. 
We have also been invited to write for Forbes as an 'authority' on the supply chain subject – hence we are now a member of Forbes Business Council too.
Goldman Sachs chose our company as one of their high growth British SME companies –
 Goldman Sachs | United Kingdom
Goldman Sachs were particularly impressed with our socially responsible ethics.
One final accreditation we are working towards is the new B-Corporation Movement The UK B Corporation Movement.
This verifies all elements of our company's operations and policies. We have provided the necessary documentation, proof, and statements. On the final outcome, we are still waiting. I'm hoping this materialises in the upcoming weeks. As a result, as you can see, we have accomplished a lot. But more crucially, we don't hesitate to submit to outside audits and inspections. Although we like to believe that we are doing most things correctly, we are open to constructive comments on how we may do better.
How are our products actually made?
After discussing our basic beliefs for a while, it is appropriate to give some examples of how we create our products and run our supply chain. A linear supply chain model is what we utilise. By this, we imply that depending on where the experts are located, we ship things from one location to another.
Our drum chests would make a fantastic demonstration of this:
One local company creates the structure, while another creates the drawer fronts. While the screws come from a different supplier who is situated not far from our Jaipur facility, the knobs are provided by a supplier who lives roughly 600 miles away. These components are then sent to our factory in Jaipur, where they are assembled to create the final product, which is finally finished by our own employees.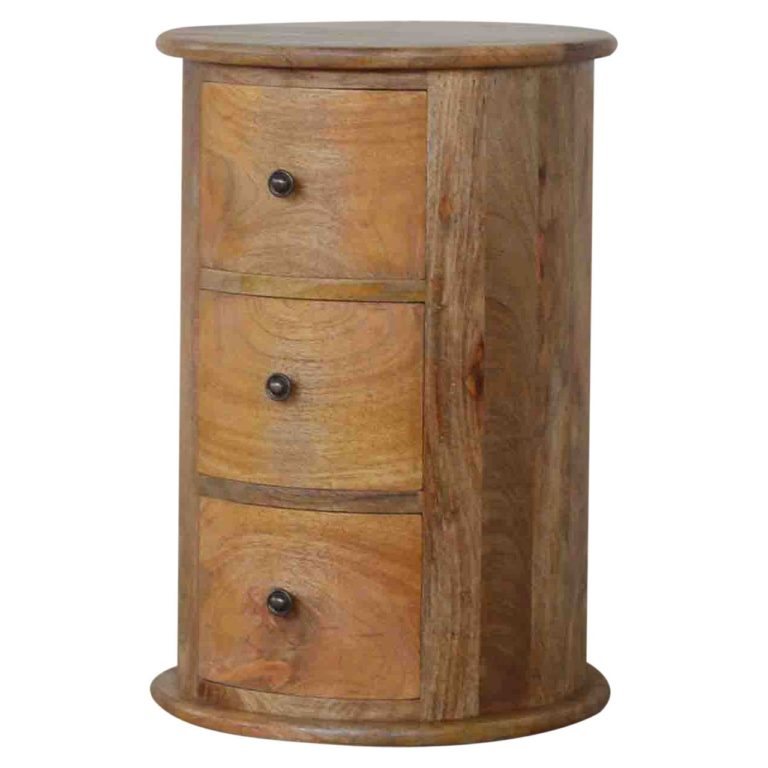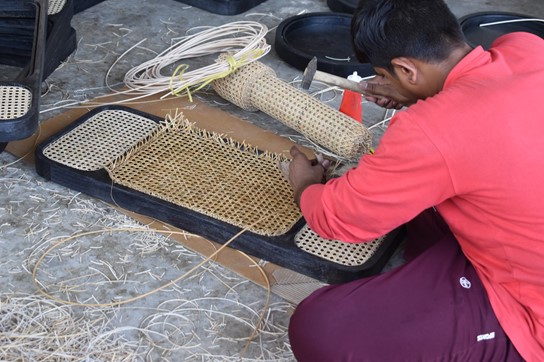 Our beautiful rattan goods are another example. However, the trained labourers we use are primarily centred in central India. The rattan plants actually grow in the lusher northeastern India; they cannot be produced in the parched circumstances of Rajasthan. Therefore, we arrange for the raw material to be shipped to them. Following their creation, the rattan panels are sent to our factories where additional workers attach them to our products.
The benefit of having a network of artisan communities spread over India is that we have access to a wide range of goods manufactured using methods unique to that community. You will be familiar of the Taj Mahal, the magnificent marble mausoleum in Agra, if we look a bit closer to our base in Jaipur. Our factories are 'just' 150 kilometres away.
All of the marble artisans are still based in the vicinity of Agra. But if you look a little closer, you will quickly see that carving statues and accessories are a subset of the category. Each employee has a particular skill set that they focus on. Therefore, it was crucial for us to go in person and view each manufacturer in order to understand their skills and how we might use them most effectively.


We are aware that all of this material movement increases the supply chain's mileage, but we also know that the individuals we employ for each of the various components are occasionally reluctant to leave their hometowns. Communities are at the centre of India's diverse regions' craft cultures since local craftsmen' proximity to one another is essential to their ongoing productivity.


Quality control is the last step in the production process. Before each item is boxed up in our sturdy packaging and placed into the back of a container, we utilise an independent company that ends in an inspector to check every single item.
Any flaws are then sent back to our factory for repair, after which they are once again inspected. The flaws listed below are examples of those discovered during inspections and corrected before shipping.


Since each of our goods is manufactured by hand, there may be some differences between them. These variances are not flaws, but rather a result of the manufacturing method and the natural materials we utilise.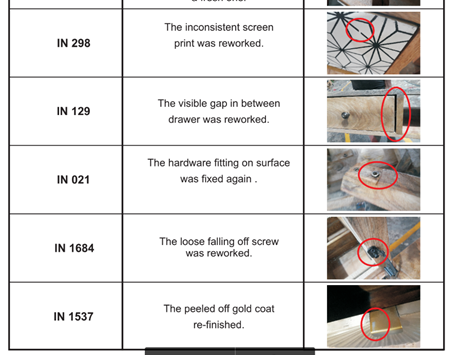 Examples of our working processes: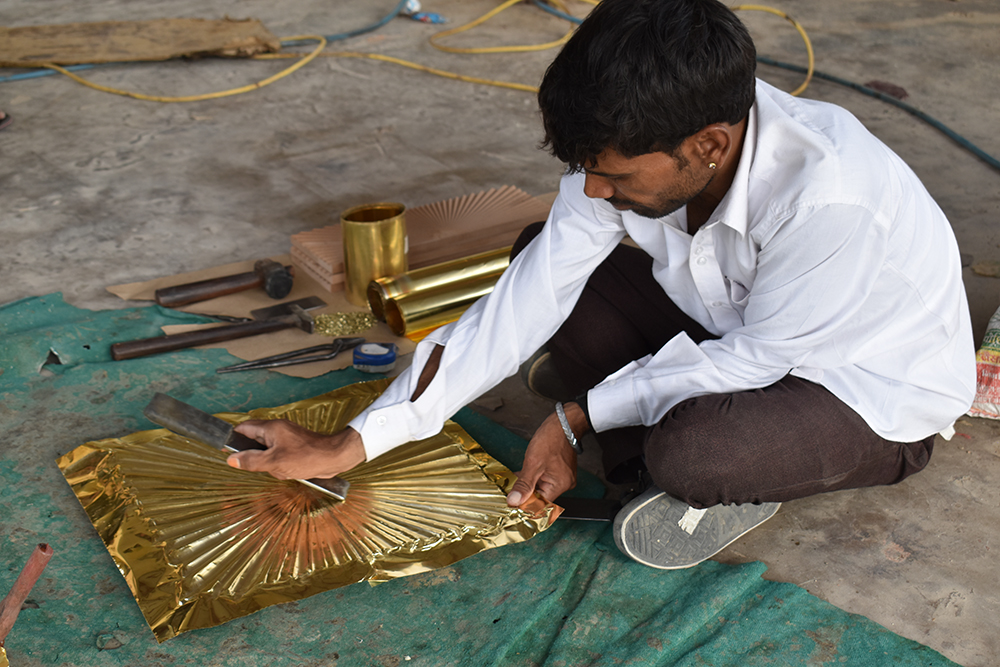 A worker hand pressing the brass sheet: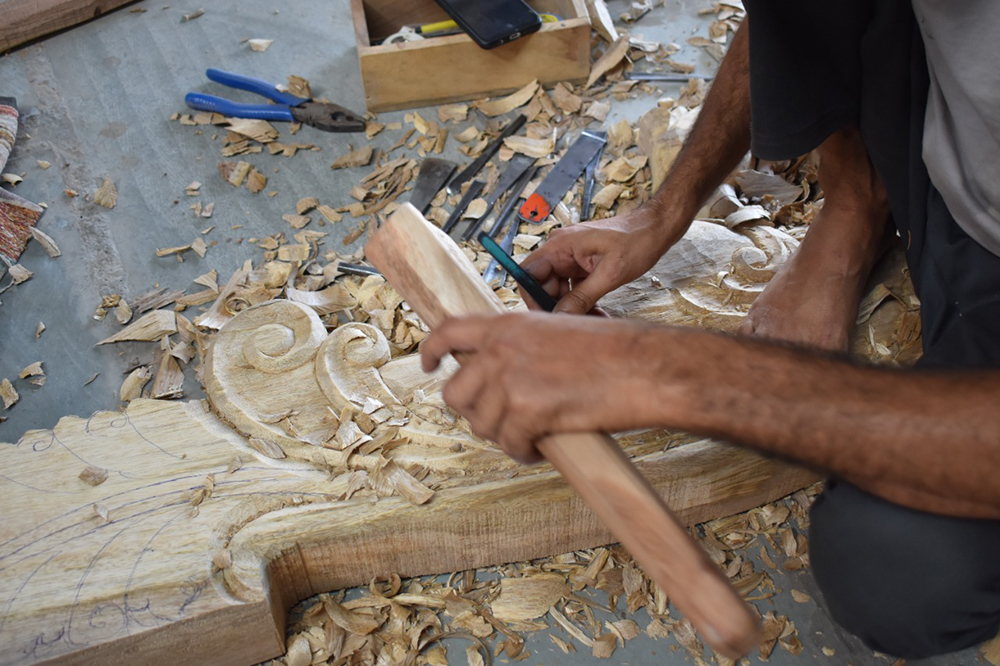 A carver doing his handiwork:
Weavers producing our material: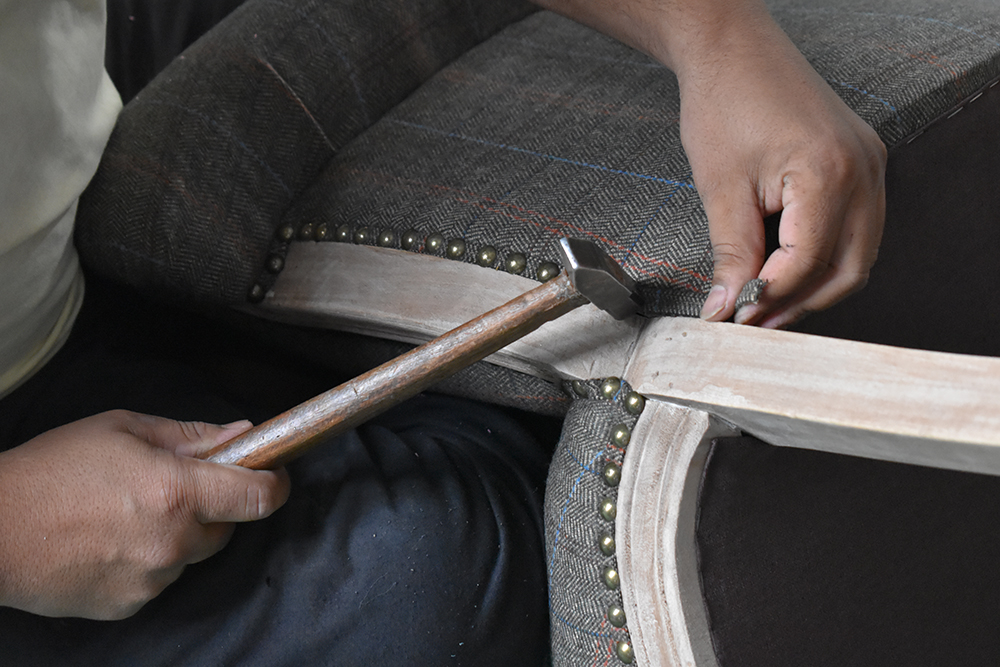 Upholstered products being finished in our factories:
A Women's Co-Operative making papier mache:

We came across this little business and were so inspired by how they recycle paper that we requested them to produce some little boxes that we would use for some of our products!
Paper scrap being pulped and dyed: