Dropship & Wholesale Furniture Suppliers
No Minimum Order Quantity
Buy single Products under the
Dropship Furniture Program
Solid Handmade Furniture
Fully Assembled Solid
Handmade Wooden Furniture
Upto 50% Off
On Dropship Prices under the
Wholesale Furniture Program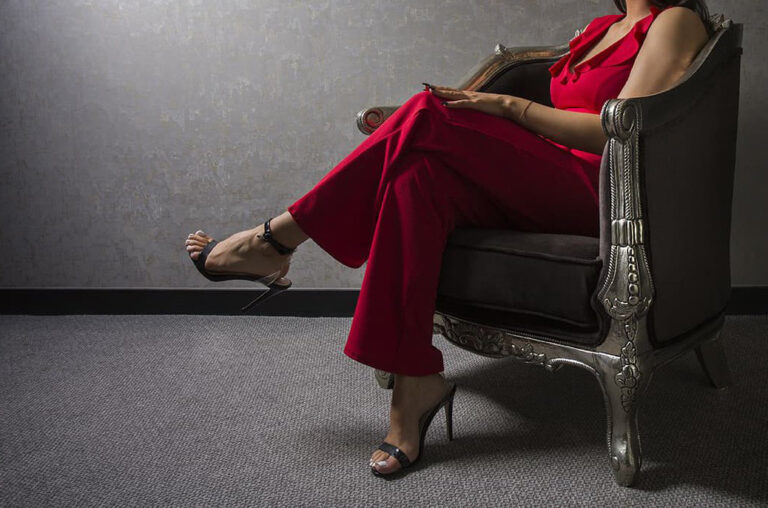 DropShipping Program
Quality, handmade dropshipping furniture that's delivered to customers within three working days. All deliveries come with a white-label experience: neither the contact information nor branding appears on any personal communications, packaging or shipping labels.
We promise to deliver the product you have ordered within three working days, and no minimum order quantity fees at all.
Is it possible to dropship artisan furniture to Europe or the USA?
Yes, it is possible to dropship artisan furniture to Europe or the USA. We have expanded our operations especially in the USA and can now ship stock to all states with no shipping fees.
Does Artisan Furniture do drop shipping?
Yes, Artisan Furniture does do drop shipping. Artisan sell items they have to receive from wholesale suppliers or manufacture their own furniture. They also buy discontinued lines from these suppliers before they sell them through their own website. The company can provide products on sale, with markdown pricing. Still regarded as one of the leading wholesale bedroom furniture suppliers we also sell home decor and furniture related accessories on their website and help people find additional design inspiration.
Interior Designers
We know that as designers, you must generate revenue in addition to your design fee. We provide discounts on our furniture, which will be delivered to you personally.
Retailers
Whether you're just starting out or have experience, we work with both online-only and conventional retailers. To help you sell more, we can provide stock or dropshipping services.
Property Developers & Landlords
Houses that are furnished sell more effectively. To help you sell your development or rent your property faster and for a higher price, we can offer fully designed furniture packages for homes and apartments.
Popular Dropship & Wholesale Products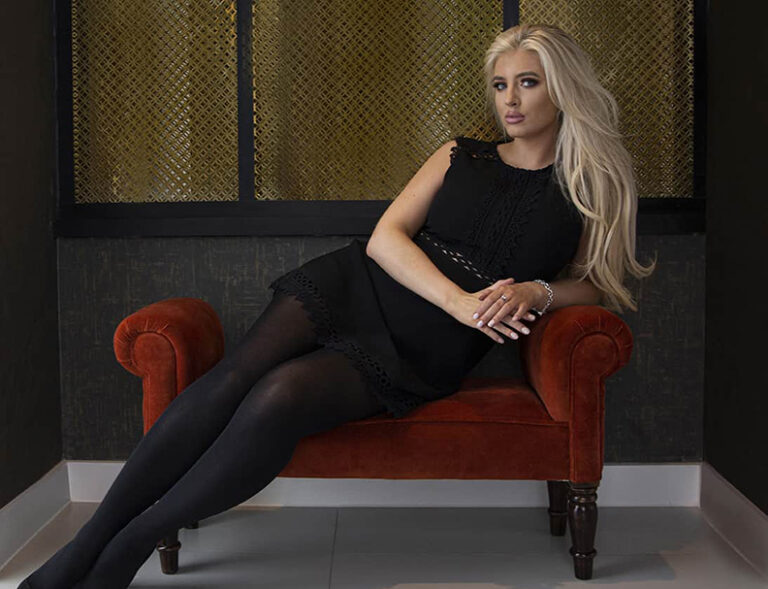 Wholesale Program
Avail yourself of up to 50% off the listed trade prices by opting for direct home delivery from the warehouse under our wholesale program, available worldwide in £ Pound Sterling, $ American Dollars & € Euro. Wholesale Restrictions apply. Artisan aim to be the leading supplier in the UK for small business and shop owners. Providing a wide range Bedroom, Living & Dining Room furniture in classic and contemporary designs. We have been supplying interior design companies and store owners since 1995, we are based in London, UK and can ship worldwide. Supplying mattress shop owners with associated home furnishings and home accessories.
Decorative Home Decor Wholesalers
A Furniture Wholesaler is a businesses that sell interiors and home decor to other businesses, rather than to individual consumers. These businesses typically buy interiors in large quantities from manufacturers and then sell it to retailers, hotels, office buildings, and other commercial customers. Wholesalers often have showrooms where customers can see and touch the products before making a purchase. Some also operate online stores.
Furniture is a key element in any home or office. It provides comfort, functionality, and style to a room. Wholesaling offers the opportunity to purchase quality pieces of furniture at a discounted price. This article will explore the various benefits of purchasing furniture wholesale and discuss the different types available.Wholesale can provide an efficient way to furnish homes and offices without breaking the bank. The cost savings associated with buying in bulk can make it an attractive option for those looking to save money over purchasing individual pieces from retail stores. Additionally, there are a variety of styles available that appeal to everyone's unique tastes, allowing them to add their own personal touch to their space.No matter what type of aesthetic one desires, wholesale has something for everyone. From contemporary looks to more traditional styles, there are plenty of options that allow buyers to find exactly what they need at an affordable price. Furthermore, buyers also have more bargaining power when negotiating with wholesalers due to their ability to buy in bulk quantities.
Overview Of The Wholesale Trade Furniture Market
The market for wholesale is burgeoning, with trade furniture suppliers offering an array of quality pieces to suit any home or office. Whether you're looking for wholesale beds, armchairs, sofas, or tables, there's something to cater to every taste and budget. Manufacture and wholesale outlets offer a wide selection of styles and materials, providing customers with the opportunity to find something that reflects their own unique personality.With the rise of online shopping, it's now easier than ever before to access a world of stylish furniture at competitive prices. The convenience of browsing vast catalogues from the comfort of your own home has seen many customers turn from traditional brick-and-mortar stores to digital retailers. These outlets often provide exclusive discounts and promotions that aren't available in physical stores – allowing buyers to find a better deal on the same item.Delivery options have also become more flexible and cost-effective in recent years. Many outlets now offer free shipping on orders over a certain amount, making it easy for shoppers on a budget to purchase quality furniture without breaking the bank. Additionally, most companies allow customers to track their order status online – ensuring they know exactly when their new piece will arrive.Wholesale is becoming increasingly popular due to its affordability and convenience. With trade suppliers stocking high-grade items in an array of styles and sizes, shoppers are spoilt for choice when it comes to finding something that suits them perfectly – all without having to leave the house!
Advantages Of Buying UK Wholesale in 2023
Buying wholesale provides a number of advantages for those looking for high quality and wide selection. Furniture made for the wholesale trade is typically of better quality than what can be found in traditional retail stores. This means that buyers can expect to get furniture that is made from higher grade materials, is more durable, and will last longer than many discount options. Additionally, buying wholesale gives buyers access to a much wider selection of styles and designs than they would find in a retail store.The cost savings associated with buying wholesale are attractive to many buyers as well. Wholesalers sell their products in bulk, meaning that customers can purchase large quantities at discounted prices. This allows buyers to save money on their furniture purchases without sacrificing quality or design choices.Furthermore, when ordering from wholesalers, buyers have the option to customize their orders to meet their specific needs. Whether it's selecting certain colors or fabrics or choosing specific sizes and shapes, wholesalers make it easy for customers to create exactly the pieces they want for their home or office space.With so many advantages to buying wholesale, it's no wonder why this option continues to be one of the best sellers among modern consumers looking for high-quality furnishings at an affordable price. From cost savings and customization options, to selection and quality – there are plenty of reasons why buyers should consider purchasing their furniture from wholesalers:1) Cost Savings 2) Wider Selection 3) Customization Options 4) Quality Assurance.
Types Of Furniture Products Available For Wholesale Purchase
For those looking to purchase wholesale, there is a wide range of distinctive options available. From handcraft home decor, living room furniture to chic bedroom furniture, there is something for any style or taste. Furniture from us offers a range of styles to suit any budget or design aesthetic. Our range includes traditional and contemporary pieces as well as modern and retro-inspired lines.We also offer an extensive inventory of new lines that are constantly being updated. These include unique and custom pieces for those who are looking for something truly special across Europe, USA and the UK. Our team is dedicated to finding the perfect item for your needs, whether it be a classic piece or one of our new collections.We understand that purchasing furniture can be a daunting task, so we make sure to provide detailed information on all our products. This way, you can be sure that you're getting exactly what you need without any surprises along the way. We also provide helpful advice on how to care for and maintain your furniture so that it lasts longer and looks its best.Our goal is to provide quality furniture at competitive prices so you can find the perfect piece without breaking the bank. We strive to provide excellent customer service and ensure satisfaction with each purchase. With our wide selection, we are confident that you will find something perfect for your home!
Where To Buy Wholesale & the Best Sellers
Where to buy wholesale is a question that many people who are passionate about designing may have. Understanding where to find contemporary furniture can be the difference between success and failure. Finding quality pieces at an affordable price is key, and wholesale is a great way to do this.When looking for where to buy wholesale, it is important to look for both online and local options. Online shopping allows customers to easily browse a variety of items from the comfort of their own home, while local stores offer a more hands-on approach by allowing customers to see and touch products before making a purchase. Additionally, some retailers offer discounts or deals on bulk orders which can make purchasing larger quantities cost effective.Local markets are also an excellent place to find quality furniture for wholesale prices. Many European countries have large outdoor markets that sell a variety of antiques, vintage pieces and other unique items at discounted prices, meaning that customers can get great bargains if they know what they are looking for.Wholesale suppliers are another option when searching for where to buy furniture at a discounted price. Suppliers typically have access to a wider range of stock than individual stores or markets, meaning customers can easily shop around for the best deal. Additionally, many suppliers offer discounts or free shipping when purchasing in bulk quantities which makes it convenient and cost effective for those who wish to buy in bulk.For anyone looking for quality contemporary furniture at discounted prices, researching where to buy wholesale is essential. With knowledge on local markets, online retailers and suppliers available, finding the perfect piece should be easy with the right information in hand.
Quality Assurance For Furniture Wholesale
The quality of a product is a key factor when it comes to making any kind of purchase, and it is especially important when buying wholesale furniture ranges. Quality assurance for wholesale is an essential part of the shopping process, and there are many considerations to keep in mind when sourcing a supplier. In order to ensure that customers receive top-notch furniture products, manufacturers must implement rigorous quality assurance protocols before and after they place your order.One example of how companies can ensure quality for their products is through rigorous testing. Companies may use a variety of tests such as strength tests, endurance tests, and other forms of stress testing to gauge the long-term durability of their products. This ensures that the furniture will stand up to everyday wear and tear and provide customers with a reliable product they can trust.Another way companies can guarantee quality assurance for their wholesale is through stringent inspections at each step of the manufacturing process. Each piece must be inspected before being packaged or shipped out so any defects or damages can be detected right away. This helps prevent customer dissatisfaction with the product upon receipt, ensuring they get the premium product they paid for.Finally, companies should make sure they are using only high-quality materials in their products. Quality control measures should be implemented from start to finish in order to guarantee customers get the best value for their money. By taking these measures, companies can go a long way towards providing top notch furniture that meets customer expectations and provides lasting satisfaction.
Tips For Finding Good Deals from a Furniture Wholesaler
When it comes to finding good deals on wholesale, there are some key tips that can help you. Shopping around for the best prices and researching different options can save you money in the long run. By following these tips, you can ensure that you get quality furniture at an affordable price.
| Tip | Description | Benefit |
| --- | --- | --- |
| Research first | Take time to research your options before making a purchase. Read reviews online, check out different stores and compare prices. This will help ensure that you are getting the best possible deal for your money. | You will know exactly what you're getting for your money before making a purchase, and be able to make an informed decision. |
| Shop around | Don't just buy from the first place that you see. Look at several different stores or websites and compare prices before committing to one particular option. You may find better deals if you look around more thoroughly. | The more options you have, the better chance of finding a great deal on quality furniture. You could even find items that are discounted or on sale! |
| Quality matters | When shopping for wholesale, it's important to consider quality as well as price. Look for pieces that are made with high-quality materials and constructed well so they will last for years to come. Avoid buying cheaply made pieces just because they are cheaper in price; they won't last as long and may cost more in the long run if they need replacing sooner than expected. | Investing in higher quality furniture now will save you money down the road when it doesn't need to be replaced as often due to wear and tear over time. |
These tips can help ensure that when purchasing wholesale, you get the best value for your money while still getting quality products that will last for years to come. It is important to take time when researching and shopping around so that you don't end up regretting your purchase later on down the line due to poor quality or lack of savings from not shopping around enough beforehand. Keep these points in mind next time when looking for furniture; this way, you can rest assured knowing that your new pieces are both stylish and durable without breaking the bank!
What To Look For When Shopping For Wholesale
When shopping for wholesale, the choices can seem overwhelming. With so many styles and materials available, it is essential to take the time to consider what is best for your needs. From quality construction to modern designs, there are a few key elements to look out for when selecting wholesale. Absolutely astounding in its enormity, this checklist of must-haves will help you find the pieces that fit your lifestyle and budget perfectly.First and foremost, be sure to evaluate the quality of the furniture. Look for strong frames, solid joints, and sturdy materials. If possible, inspect the piece before purchasing it or ask for detailed descriptions from manufacturers or vendors. High-quality furniture should last you years with proper care and maintenance. Avoid buying pieces that have been made quickly or cheaply as they may not hold up over time.In addition to quality construction, consider how well a piece fits with your decor and what type of material it's made from. Furniture comes in a variety of materials such as wood, metal, plastic, or fabric. Each has its own unique look and feel that should be taken into account when making a purchase decision. Additionally, make sure any chosen pieces will match the overall style of your home or office space before committing to a purchase.Finally, don't forget about comfort when shopping for wholesale! Take some time to sit on a chair or lounge on a sofa before committing to buy it; after all comfort should always come first! Upholstered items like chairs and sofas should provide enough cushioning without being too firm or too soft; whereas wooden items should sit comfortably against your body without causing discomfort during extended use periods.Ultimately finding the perfect piece of wholesale requires careful consideration and comparison between different options; however taking these steps will ensure that you get exactly what you need without breaking the bank!
Bedroom Furniture Options
When shopping for wholesale, one of the most important considerations is bedroom furniture. It is a crucial component of any home and should be chosen with care. There are many options available that range from traditional pieces to more modern designs. Depending on the style and size of your bedroom, you may need to select different pieces.The first thing to consider when selecting bedroom furniture is the bed itself. Beds come in a variety of shapes and sizes, ranging from twin beds all the way up to king-size beds. The type of bed you choose will depend on your budget and personal preferences. Additionally, it is important to consider whether or not you will require additional storage space beneath the bed frame, such as drawers or shelves.In addition to the bed, there are several other types of furniture pieces that can complete a bedroom set, including nightstands, dressers, armoires, chests, and headboards. Most people opt for matching sets in order to create a cohesive look in their room. However, if you prefer a more eclectic look you can mix and match different pieces for added visual interest.Finally, when selecting any type of bedroom furniture it is important to keep comfort in mind. Make sure you take into account the mattress height as well as any padding or upholstery so that your new furniture provides maximum comfort while sleeping or lounging in your room. Whether you are looking for traditional or contemporary styles, there are plenty of options available that can help transform your bedroom into an inviting retreat and give it an updated look.
Living Room Furniture Options
When it comes to living room furniture, there is no shortage of options. From modern to traditional, couches and chairs come in a wide range of styles and materials. Upholstery fabrics can be chosen to match any decorating scheme, while wood and metal frames provide the perfect foundation for a sturdy piece of furniture. It is important to choose pieces that not only look great but are also comfortable and built to last.Leather furniture gives an elegant feel to any living room. Not only does it look stylish, but leather is also durable and easy to maintain. Whether selecting a leather sofa or chair, there are many different colors available that will fit any design style.For those who prefer fabric upholstery, there are various types of fabric from which to choose. Microfiber is one of the most popular choices as it is stain-resistant, soft to the touch, and very easy to clean. Velvet is another popular choice for its luxurious look and feel; however it can be difficult to clean if spills occur.A recliner might be a good choice if comfort is the primary factor in choosing living room furniture. Recliners offer adjustable headrests, footrests, and lumbar support; they also come in several upholstery options such as leather or fabric. No matter what type of furniture one desires for their living room space, there are plenty of options available to meet their needs.
Dining Room Furniture Options
As the old saying goes, "The family that eats together stays together". Families and friends come together around the dinner table to share meals, stories, and laughter. Quality dining room furniture is essential for creating a comfortable and inviting atmosphere. From casual dining sets to formal dining tables, there are many styles of furniture available for any home.Formal dining tables typically feature intricate detailing such as carved legs and decorative trim. They are often made from solid wood or other durable materials like marble or metal. These pieces are designed to last for generations and make a lasting impression on guests. Formal dining chairs can also be found in a variety of styles, from traditional tufted designs to more modern silhouettes with clean lines. Upholstered chairs can add an extra layer of comfort while also providing visual interest.For a more casual look, consider opting for a dining set with benches rather than individual chairs. Benches allow you to fit more people around the table without sacrificing comfort or style. It's also easier to move them around when needed since they weigh less than individual chairs. Casual sets often feature metal frames or reclaimed wood construction for a rustic feel that adds character to any space.When shopping for new furniture, it's important to consider how it will look in your space and how well it will hold up over time. Quality materials and construction should always be taken into account when making purchasing decisions as should practicality and longevity of use. With so many options available, choosing the perfect furniture for your dining room can be overwhelming but ultimately rewarding experience!
Coffee Table And Accessory Choices
When it comes to selecting furniture for a home, the coffee table is an essential piece. It can help to create a cozy environment and can be used as a centerpiece in any living room. Wholesale providers offer a wide range of options when it comes to coffee tables and accessories:
Round tables with delicate carved details
Rectangular tables made from reclaimed wood
Square tables with glass tops
Contemporary designs featuring sleek lines
Uniquely shaped tables made from metal
The right coffee table and accessories can provide an inviting atmosphere while also being functional. For instance, some coffee tables come with drawers or shelves where magazines, books, and remote controls can be stored. Additionally, side tables can be used for extra storage space or to display decorative items such as lamps or photographs. Coffee table sets may also include matching chairs that can add to the overall look of the room.Accessories for the coffee table are also available in numerous styles and materials. These could include trays for serving drinks or snacks, coasters for protecting surfaces from spills and stains, or even storage baskets for organizing items like throws and pillows. Candles and flowers are popular choices for adding a warm touch of color to any space. Wholesale providers offer all these pieces at competitive prices so customers can choose the perfect combination that best fits their style and budget.Creating an inviting atmosphere in any home is possible with wholesale selection of coffee tables and accessories. Whether one needs something classic or modern-looking, there is sure to be something that will complement any interior design scheme. With such an array of choices at affordable prices, it has never been easier to give any space an inviting ambiance that will make anyone feel welcome.
Pine And Other Timber Materials
When it comes to furniture, wood remains one of the most popular materials. Its combination of strength and beauty makes it a great choice for wholesale items. Pine is one of the most commonly used woods in furniture production, due to its natural durability and affordability. This type of wood is also easy to work with, making it an ideal option for large-scale projects. Other popular types of timber used in furniture include oak, mahogany, cherry, walnut, and maple. Each of these woods has its own unique characteristics that make it suitable for different uses.When selecting timber materials for wholesale projects, there are several factors to consider. The first is the cost; pine is usually much cheaper than other types of wood, although higher quality timber can be more expensive. It's important to determine which type of wood will provide the best value for the intended purpose. Other factors should also be taken into account when selecting timber materials for wholesale such as the aesthetic appeal and strength required by the project.Pine is a very attractive material that can be stained or painted in various colours to suit different decor styles. It is also relatively strong compared to some other woods while remaining lightweight enough to make it easy to transport and manoeuvre around a room or space. For outdoor use, pressure-treated pine may be necessary as this type of wood is resistant to warping or splitting caused by moisture or extreme temperatures.For those looking for a more luxurious look without compromising on quality or durability, hardwoods such as oak or mahogany may be a better choice for wholesale projects. These types of woods offer more strength than pine but come with a hefty price tag due to their rarity and labour-intensive production process. Hardwoods are also much heavier than pine which means they require specialised equipment when transporting and assembling them in any space.Choosing the right timber materials for furniture involves taking into account various factors such as cost, aesthetics, strength requirements and weight considerations before making a final decision on which type will best suit the project needs. Careful consideration should be given to each factor before committing to purchase any material so that buyers can ensure they get the highest quality furniture at an affordable price while still creating a stunning piece that will last many years without needing replacement or repairs.
Top Sellers In The Uk's Wholesale Trade
The UK's wholesale trade is a vibrant and competitive market for furnishing retailers. In order to understand the success of certain products, it is important to look at the top sellers in this sector. This section will explore some of the most popular pieces of furniture that are sold in the UK's wholesale trade.
| Product | Description | Popularity |
| --- | --- | --- |
| Tables | Wide range of shapes and sizes to suit any room | High |
| Chairs | Upholstered, wooden or metal options available | High |
| Beds | Variety of styles including divan beds, bunk beds and day beds | Moderate |
| Sofas | Choice of fabric or leather upholstery, modular sofas also available | High |
| Wardrobes | Freestanding or fitted, with sliding doors or hinged doors | Moderate |
Tables are one of the top selling items in the UK's wholesale trade. They come in a variety of shapes and sizes which makes them suitable for any type of room. Furthermore, tables can be used as a focal point in any interior design scheme. Chairs are another popular item among retailers. Various designs are available such as upholstered chairs, wooden chairs or metal chairs. These can be used to create a stylish seating area in any room.Beds are another popular item within this sector with retailers stocking a wide range including divan beds, bunk beds and day beds. Sofas are also highly sought after with customers able to choose from various fabric and leather upholstery options as well as modular sofas. Lastly, wardrobes are an important item when it comes to furnishing a bedroom; they come in both freestanding and fitted versions with either sliding doors or hinged doors depending on preference.The above table illustrates some of the most popular items found in UK's wholesale trade when it comes to furniture – offering choice for both retailers and buyers alike whilst providing functional yet stylish pieces for any home environment. It is clear that these items have stood the test of time due their versatility across different types of homes and décor trends; making them timeless classics within this sector.
Interior Designing With Wholesale Pieces
When it comes to designing with furniture pieces, a savvy buyer can find a variety of options that will fit any budget or design preference. From trendy modern designs to traditional antiques and everything in between, there are plenty of pieces to choose from when decorating an interior space. For those looking for something unique, many wholesale dealers specialize in custom-made furniture as well as offering items that have been pre-made. Knowing the types of furniture that are available is key to finding the perfect piece for an interior space.The first step in creating an interior design with wholesale pieces is to determine the overall look and feel of the room. This includes selecting a color palette, choosing fabrics and other materials, and deciding on a style that will be used throughout the space. Once these decisions have been made, it becomes easier to narrow down the choices and find pieces that fit into the overall plan. Additionally, measuring out the room beforehand and taking into account any existing furniture can help create a more harmonious design.When shopping for wholesale pieces, it is important to consider both quality and price. A careful eye should be kept on craftsmanship and material quality as these factors play an important role in how long an item lasts before needing repair or replacement. At the same time, buyers should also ensure they are getting good value for their money by comparing prices at different wholesalers before making a purchase.Finally, many consumers may not think about how the piece will actually fit into their home until after they make a purchase – but this is a crucial step in creating a successful interior design with furniture pieces. Taking measurements ahead of time ensures that when buyers bring home their new item, it fits perfectly within its designated space without taking away from other elements within the room. With careful consideration of all these factors combined together, buyers can create beautiful interiors using wholesale pieces without breaking their budget.
New Lines From Suppliers And Range Updates
As the furniture industry continues to evolve, so too does the need for suppliers to offer new lines and range updates. Just when it seemed like the industry had reached its peak, suppliers have offered a new wave of products and services that are sure to make an impact on customers. Coincidentally, many of these items are made from sustainable materials that can be recycled or reused in other ways.The addition of these sustainable materials has helped to create a broader range of options and styles available to customers. Furniture makers now have access to more choices than ever before, allowing them to better meet their customer's needs. Suppliers have also become more responsive to customer feedback and have implemented changes based on this feedback into their product ranges.In addition, suppliers are increasingly offering more personalized services and customization options. Customers are provided with the opportunity to customize furniture pieces according to their own preferences and specifications. This is especially helpful for those who may not find what they need in the standard range of furniture items available in stores. By giving customers greater choice and control over their purchases, suppliers can ensure that they will remain satisfied with their purchase.The combination of new lines from suppliers and range updates has resulted in a more diverse selection of furniture for customers to choose from. This is beneficial for both businesses and individuals as it allows them to find exactly what they need without having to settle for something that doesn't quite fit their requirements or tastes. With the increasing availability of sustainable materials, unique customization options, and personalized services, shoppers can rest assured that they will find exactly what they are looking for when shopping for wholesale.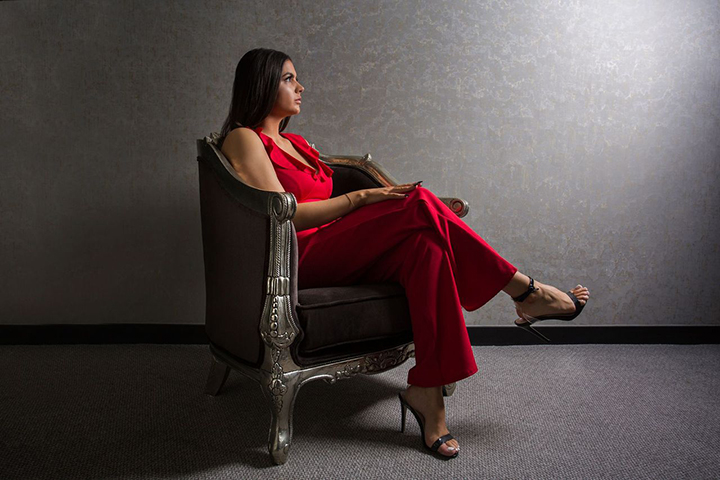 10% off on orders over £1000
Looking for a new way to sell furniture?
We're in the business of helping people make money online, while providing the public with a product that's as delightful as it is affordable.That's why we created Dropship Furniture – a program that gives you access to thousands of products with no minimum order and FREE shipping within the UK Mainland. It's perfect for both new start-ups or established companies who want to sell furniture without having to hold any stock themselves. There is an extra 10% discount if you spend £1000 before taxes, giving you extra profit if you have a customer who wants, for example, a completely new look for their dining room. There is no commitment to any annual spend!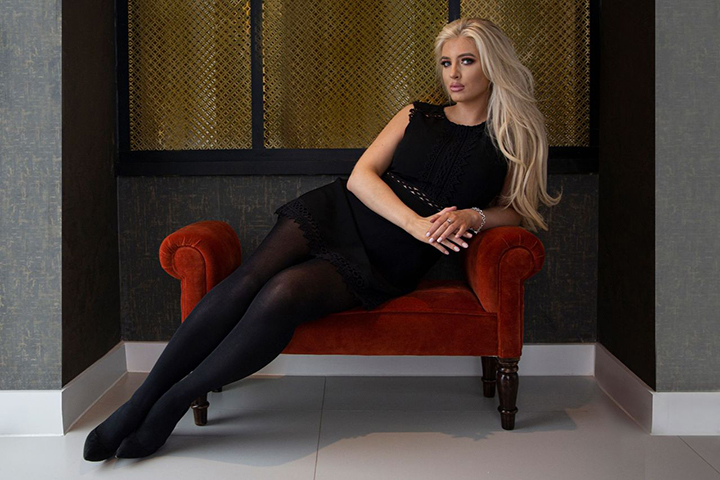 Up to 25% off dropship prices
Do you have your own storage area?
Trade Furniture is a program that has been designed to help companies who have their own storage area and want to do their own deliveries. This means that companies have more control over their supply chain and have more flexibility over the means of production. It is also a great help to 'bricks and mortar' customers who want to take stock which their customers can buy off the shop floor. In addition, you can take advantage of the higher discounts if you have a larger project, for example a hotel, or interior design project. We can then deliver the order directly from our warehouse or direct to the address of your customer. There is no commitment to repeated orders.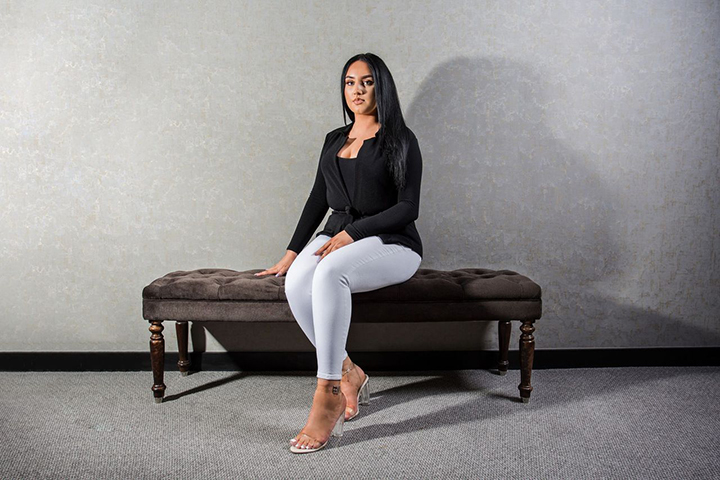 Up to 50% off dropship prices
Looking to purchase furniture at wholesale?

Our Wholesale program is specifically for large customers who can take and pay for a full container of stock at one time. The higher discounts can provide more margin on the selling price or can be used to offset the storage costs, offering you the flexibility needed to run an import based furniture business. You then have the comfort of knowing your own stock levels. It can also be used for any customer who is quoting for a specific large project. For example, you may be successful in bidding for a full refurbishment of a hotel.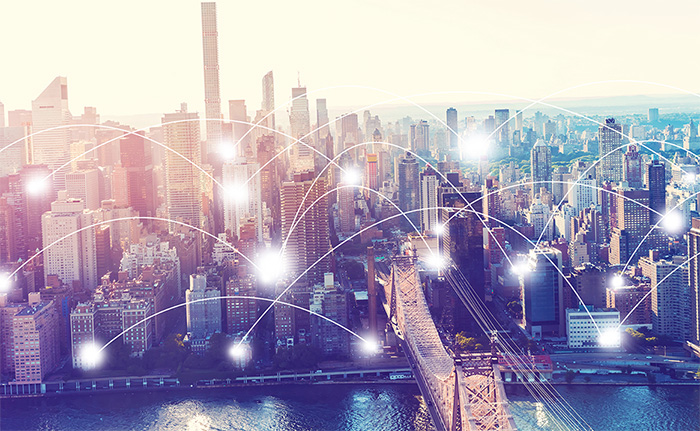 FREE Delivery USA Dropship Program
Available to all 50 US states; through our localised
fulfilment
centre in New Jersey, US
World's first artisan marketplace
Artisan Furniture one of the UK's leading Trade, Dropship & Wholesale Furniture suppliers
Providing everything you need to make your business a success
A single customer account will give you the
flexibility to move between Dropship, Trade or Wholesale when needed
To create an artisan ecosystem showcasing products to global businesses, thereby creating inclusive and prosperous communities
To build a global platform for artisanal products, thereby creating prosperity for communities and value for businesses, using technology, scalability, and reach
Artisan Furniture is built on the values of compassion, communal welfare, teamwork and diversity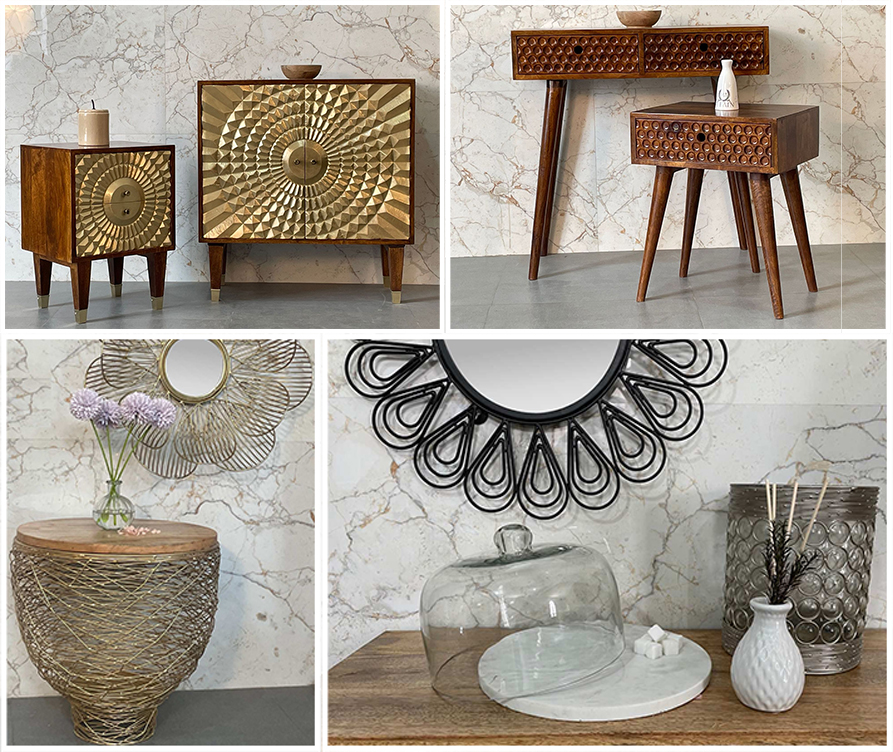 Goldman Sachs 10K Small Business Programme
Business has been handpicked by
Goldman Sachs
, in collaboration with
Oxford University's Saïd Business School
, for mentoring and support through their elite 10K
Small Business
Programme.
This programme identifies the most promising small businesses across the world and gives them the tools necessary to grow — so expect great strides from Artisan in both the short and long term future.
These are products not stocked at our Ipswich storage unit, but which we can make to order in our factory. They are made to exactly the same high standard as our stocked products and there is still no minimum order quantity. Please remember to allow 12 weeks for delivery.
While our products are absolutely perfect and require no changes ever, we recognise that you may wish to customise some furniture to match your customers' tastes. Due to Artisan owning our factory in Jaipur, India, you can modify our products – and even create new ones!
In order to provide our customers with the choice of ordering products from outside the UK – we are pleased to announce a worldwide delivery service by Artisan Furniture. This service will cover Europe as well as the rest of the World. Europe will be covered by road while rest of the world will be covered by Air.
Dropshipping Made Easy. Your Complete Guide.
An in-depth guide to dropshipping, with insights gained from 20 years of experience as a British retailer and their customers.
This guide is intended to be a comprehensive resource for anyone looking to learn about dropshipping. It will walk you through the entire process of establishing your business, finding suppliers, creating products and marketing—all while avoiding common mistakes made by first-time entrepreneurs.
Unlike the "get rich quick" schemes so pervasive on the Internet, dropshipping is a legal business option that anyone can pursue from home.
Devraj Choudhary

Chief Artisan Officer, joined the company in 1998 as an 18-year-old from the Barmer county of Rajasthan, in the northwest of India, and has been instrumental in managing our vast community of artisans ever since.