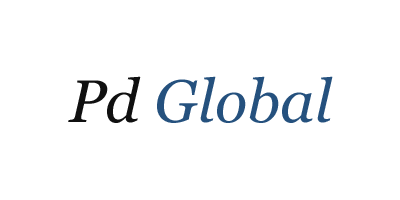 In a move none of us here at Artisan Furniture would have foreseen half a decade ago, we have acquired the forty year old iconic 'PD Global' online brand. We really couldn't be more excited, and we hope you are too.
Sandie Johnston, Managing Director of the erstwhile PD Global declares "I am pleased that Artisan Furniture will be looking after the customers and suppliers I have dealt with for so many years". The prolific philanthropist and an ardent animal lover is glad to have a capable enterprise, one she dealt with herself for over two decades, carry her work forward as we move further into the 21st century.
Amit Basu, our founder, says "I'm humbled and proud to carry on Sandie's remarkable legacy".
History & Nostalgia: Sandie and Tim Johnston started Pine Direct over 40 years ago. That little company in rural Lancashire is now all grown up. PD Global has been at the forefront of the home furniture industry for decades and it's now time to pass on the mantle.
The Ethos: Artisan Furniture is a company dedicated to combining economic, safe, sustainable furniture and accessories built by innocent artisans with love, sweat and passion.
The Future: While Sandie embarks on her next big adventure after a lifetime of service to the furniture and accessories industry, the legendary PD Global online brand lives on in Artisan Furniture to whisk it away on its enduring journey of self-discovery, and will continue to provide the same high standard of offerings we've become accustomed to.
How to start a dropshipping business with furniture
Furniture Dropshipping is a business model where you can sell products without having to carry any inventory. When a customer places an order, you simply contact the supplier, and they will ship the product directly to your customer. This process eliminates the need for you to invest money in inventory, and it also reduces the risk of losing money if a product doesn't sell.
You can get started by consulting with AliDropship Solutions. We offer free consultations for anyone who's interested in starting a dropshipping business. We also have over 1 million subscribers on YouTube, 3 million subscribers on Facebook and more than 50,000 followers on Twitter. Our tutorials and special discounts are available for new customers who sign up!
What are the benefits of dropshipping furniture?
Dropshipping furniture is a great way for retailers to get into the furniture business without having to worry about storage or handling inventory. Furniture dropshippers offer a wide variety of products from well-known brands, so retailers can be sure that they are getting quality products and customer satisfaction is guaranteed. In addition, the company ensures privacy and security for customers' information.
This means retailers no longer need to worry about handling or storing inventory! The customer service team is available to assist partners with any customer queries they may have. Plus, there are over 1,000 tried and tested products with healthy margins for retailers to choose from. With over 20 years of retailing experience, the company has a focus on direct shipping and global sourcing which guarantees success for its partners
How to find the best furniture suppliers for dropshipping
Dropshipping is a great way to start your own business, and furniture is a popular category to sell in. When looking for suppliers, it's best to start by searching on AliExpress. This platform has thousands of suppliers who offer products in every category imaginable, including furniture.
When evaluating potential suppliers, you'll want to look at their store rating and the duration of their presence on AliExpress. A high store rating and long history are good indicators that a supplier is reliable and offers quality products. You can also gauge the quality of a supplier's products by looking at their feedback from customers. If a supplier has lots of negative reviews, it's best to avoid doing business with them.
To find more suppliers, please browse our dropshipping suppliers category located below the section of best furniture suppliers in the US, UK and China. In this category, you'll find hundreds of verified suppliers who offer quality products and excellent customer service.
When searching for furniture dropshippers on Google, be sure to use long-tail keywords like "home furniture dropshippers usa". This will help you find more relevant results that are specific to your niche market.
How to create a furniture dropshipping store
Now that you know a little more about the world of dropshipping, it's time to get started on your own store. The first step is to find a supplier who can provide you with high-quality furniture products at a good price.
Once you've found a supplier, it's time to create an online store. This will be the place where your customers can browse and buy your products. It's important to choose a platform that is easy-to-use and looks professional.
The most popular platforms for creating ecommerce stores are Shopify and WordPress. We recommend Shopify because it is beginner-friendly, has lots of features, and offers great support if you need help setting up your store.
When creating your store, be sure to promote it on social media platforms like Facebook and Google Shopping so that potential customers can find your products easily. You should also consider Pinterest as a platform for selling furniture dropshipping items because 81% of shoppers use this site to find additional information about products before making a purchase.
How to market your furniture dropshipping business
Marketing your furniture dropshipping business can be a challenge, but it's definitely worth the effort. Here are some tips to help you get started:
1. Start by creating a strong social media presence. This will help you reach a wider audience and attract more customers. Make sure to post interesting and engaging content regularly.
2. Use paid advertising to reach even more potential customers. Facebook Ads and Google AdWords are great options for targeting specific demographics with your message.
3. Get involved in the online furniture community . There are many forums and discussion groups where people talk about all things related to furniture, so this is a great way to connect with potential customers and learn what they're looking for."
What are the most popular furniture items to dropship
There are many furniture items which sell well on dropshipping platforms. However, some of the most popular items include chairs, sofas, tables, and beds. This is because people often want to decorate their homes with new furniture items, and these products offer a wide range of choices for customers.
Another reason why these products are popular is that they are relatively inexpensive compared to other types of furniture. This makes them a good option for those who want to start a dropshipping business on a budget. Additionally, free shipping within the UK mainland helps attract customers and increase sales.
How to dropship furniture internationally
DropshippingXL is the best option when it comes to dropshipping furniture internationally. The company has a team of professionals who constantly research what products are selling well, so you can be sure that you're always offering your customers the latest and greatest items. In addition, DropshippingXL offers fast shipping to buyers in 27 countries around the world, so you can be sure that your customers will receive their order quickly and without any hassle.
Moreover, DropshippingXL is the only choice for someone looking for furniture from all around the globe. The company ships to most countries, and you can buy directly from their factory–meaning that you'll get high-quality furniture at an amazing price point. And finally, DropshipingXL offers free shipping for some regions in Australia; however, this service does not extend worldwide. So if you're looking to dropship furniture from Europe to the United States or other parts of the world, DropshippingXL is definitely your best bet!
How to optimize your furniture dropshipping store for conversions
Now that you have a general understanding of the furniture dropshipping business and how to set up your store, it's time to start thinking about optimization. Conversion optimization is key when it comes to running a successful ecommerce business, and the same holds true for dropshipping stores.
In this section, we'll go over some tips on how to optimize your furniture dropshipping store for conversions. While these tips will apply generally to all types of ecommerce businesses, they are especially important for those selling furniture products.
First and foremost, it's important to choose the right niche and products for your store. Furniture is an expensive product category, so you'll need to make sure that you're targeting high-income individuals who can afford to buy your products. Facebook is a great platform for promoting expensive items like furniture, as it has a large number of users in the US and UK who fall into this demographic.
Another thing to keep in mind when optimizing your furniture dropshipping store is the images you use on your website. Because people are buying such an expensive product from you online, they'll need visuals that convince them that they're making a wise purchase. By using high-quality images of your products (and using lifestyle shots whenever possible), you can help convince customers to buy from your store.
In addition, it's important to focus on your target audience on Pinterest. Since furniture is a high-ticket item, people who are interested in buying it will likely be looking for brands they can trust. By creating boards that are specific to your brand and featuring images of your products, you can make sure that potential customers see your brand as a source of quality furniture.
Finally, one of the most important things you can do to optimize your furniture dropshipping store is answer customer questions in an informative and helpful manner. This not only builds trust with customers but also helps them feel confident about their purchase. If you take the time to provide clear and concise answers to customer questions, they'll be more likely to buy from your store in the future.
How to troubleshoot common furniture dropshipping problems
When you're dropshipping furniture, there are a few common problems that you may encounter. Here are a few tips on how to troubleshoot them:
1. Make sure you have the right supplier – When you're first starting out, it can be tempting to work with any supplier that will partner with you. However, not all suppliers are created equal. Make sure you research and find a supplier who has a good reputation and whose products are high quality.
2. Check the quality of your products – It's important to inspect your products before shipping them to your customers. This means checking for scratches, dents, and other damage. If there is any damage, make sure to photograph it and send the pictures to your supplier so they can send replacements.
3) Communicate with your customers – One of the best ways to avoid customer service issues is by communicating with your customers from the beginning. Let them know what kind of shipping times they can expect, and let them know if there are any delays. You should also provide an email address or phone number where they can reach out if they have any questions or concerns
What are the most common mistakes made in furniture dropshipping?
When it comes to furniture dropshipping, there are a few things that you need to watch out for. For one, overlooking shipping costs when setting prices is a big mistake. You also need to be aware of the fact that not all furniture is created equal- some pieces are professionally made-to-order and can take up to 2 weeks to ship. So make sure you factor in shipping times when choosing which items to sell on your store.
Another common mistake is thinking that you don't need an ecommerce website in order to start selling furniture. While it's true that you can sell furniture without having your own store, it's important to remember that this type of business is only available for ecommerce websites. And finally, be sure to do your research before choosing a supplier- there are many scams out there disguised as legitimate businesses. By being aware of these common mistakes, you'll be able to avoid them and have greater success with your furniture dropshipping business!