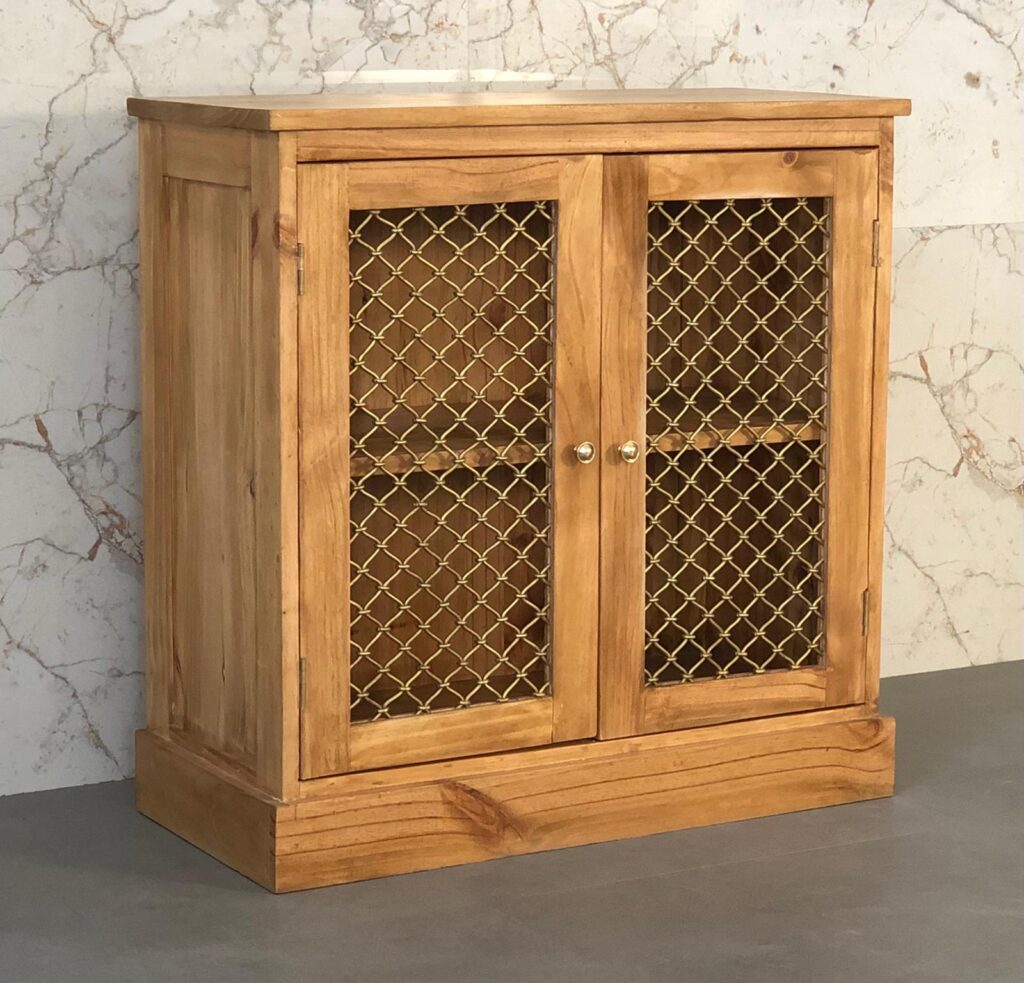 Our new Pinewood Jali furniture is available for both drop ship and wholesale, with both having their unique advantages. In this article we'll be focussing on wholesale and the means through which that specific means of supply is effective in providing both e-commerce and brick and mortar companies with quality, handmade pine furniture at wholesale prices. All our products come directly from the manufacturer, and the supplier ensures consistently high quality and excellent shipping and packaging.
Wholesale, as opposed to dropship, is a more conventional supply method — but this doesn't mean it's any less effective. While dropship is tailored towards smaller business who don't wish to risk funds and storage space to gain revenue, wholesale is perfect for slightly more established businesses who already have a storage space to sell goods from. The risk isn't all that bad if you market pine effectively as an innovative, eco-friendly wood. Simply market the advantages of pine, and emphasise the designs that go well with it. Artisan Furniture's wholesale and dropship Pine Jali collection is the perfect product to start off with – it's a modern take on the age old jali technique, with refined carving and handcrafted wood to provide a sleek finish.
Pine furniture will be especially popular at wholesale prices, because it allows companies to price them at introductory discount prices. This offers them an immediate advantage over dropship goods, because price is usually an important determinant of demand and initial discounts may draw customers in. This is an effective way to utilising wholesale to incentivise new, innovative collections and increase revenues and profits.
With wholesale, Artisan Furniture as the supplier and manufacture ships large quantities of products to your business premises. You can choose a container full of pine products, or mix and match with many different ranges if you wish to lower the risk of a completely new collection. There are both 20 feet containers and 40 feet containers available to ship from the manufacturer to your business premises within 8-12 weeks. Pine travels well, and there are minimal risks of damage in transit due to the sturdy nature of the wood and indeed the packaging used.
The Pine range consists of sideboards, console tables, writing desks, media units, mirror frames and, of course, bedsides. Something for every part of the house. This is where another advantage of wholesale comes in. You can mix and match products in one container, or even order multiple if you're confident about making sales. Perhaps a container full of wholesale pine writing desks if that's what you specialise in, or even wholesale pine bedsides. The world is your oyster.
Only at Artisan Furniture